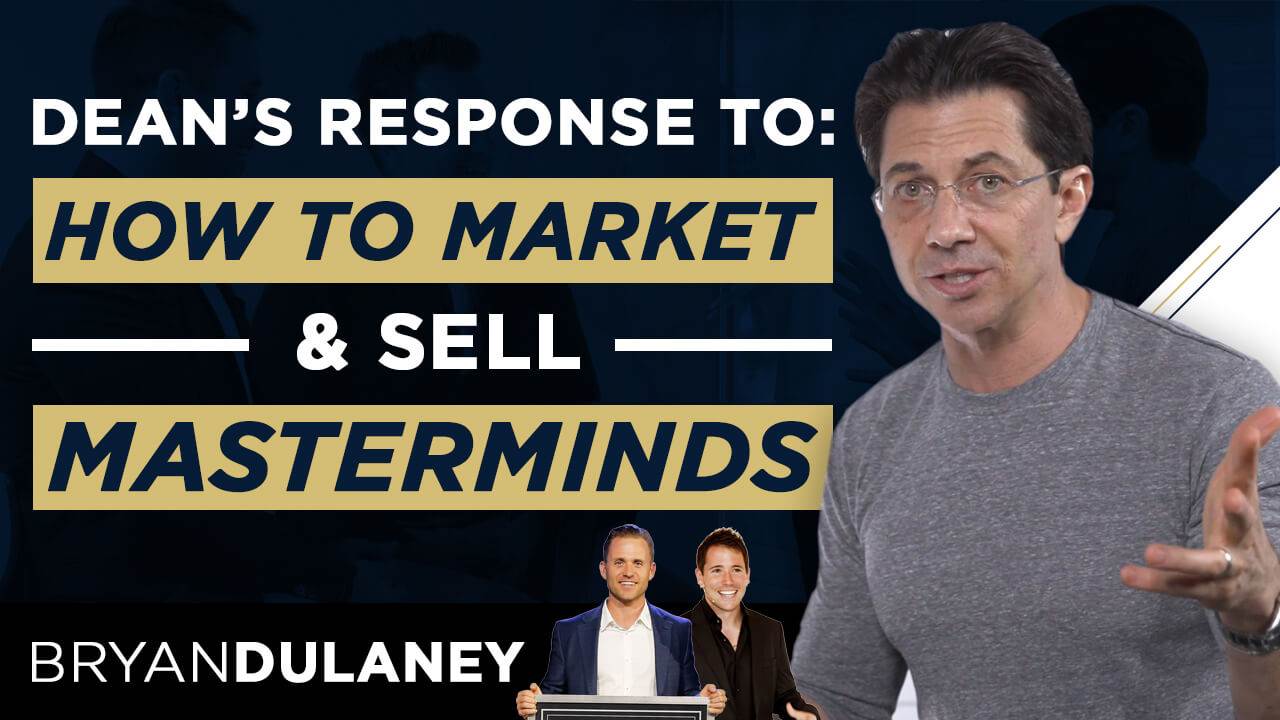 Listen to what Dean Graziosi, the creator of the Knowledge Broker Blueprint & Mindmint Software, has to say about how he goes about marketing and selling masterminds from his perspective.
This is the 4th question of 7 questions that Nick Unsworth and I asked Dean Graziosi at his offices in Scottsdale, Arizona.
There a several ways to market and sell a mastermind.
What I love about what Dean says in this interview is that he first seeks to understand what his potential customers truly want and need.  I respect that about Dean among many other things that I respect about him.
In my private one on one consulting days, I typically go deep on what I call your "perfect customer."  It's who you can serve on a deep level and it's who you can bring your knowledge, wisdom, expertise or skills to and help them produce like or better results.
We have a book coming out called "Mastermind Selling Secrets" and it's one of our bonuses that we're giving away for free along with a course about selling masterminds as well.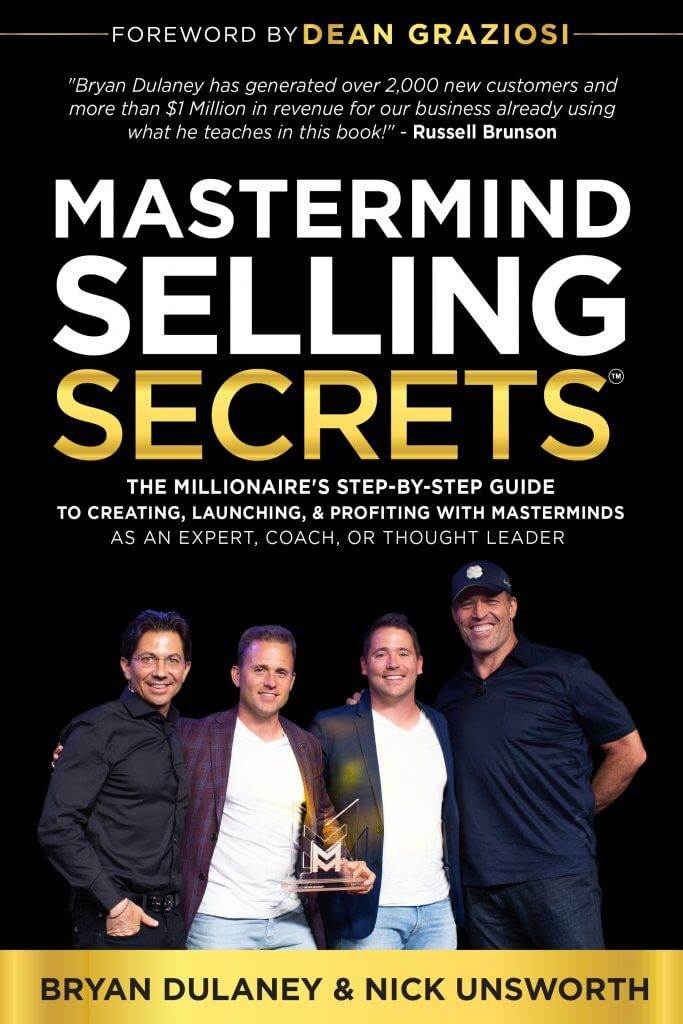 Listen to what Dean Graziosi has to say about why you should get all of our 15+ KBB Bonuses before you purchase Tony Robbins & Dean's course and software to help you turn your skill or knowledge into a business that blesses others…
Click here to see all of our bonuses that you get for free when you use our link to purchase Tony & Dean's brand new course, Knowledge Broker Blueprint and Mindmint Software.
If you have any questions reach out and let us know how we can help.  We are here to support you and our team of more than 20 people are at your service.
In your corner,
Bryan Dulaney
Did you see interview question #1 about "why Dean Graziosi is so passionate about masterminds and the self-education industry?"  Read more and watch the interview here.
Also, watch this interview with Dean where we asked him, "When getting started: Why masterminds among anything else?"