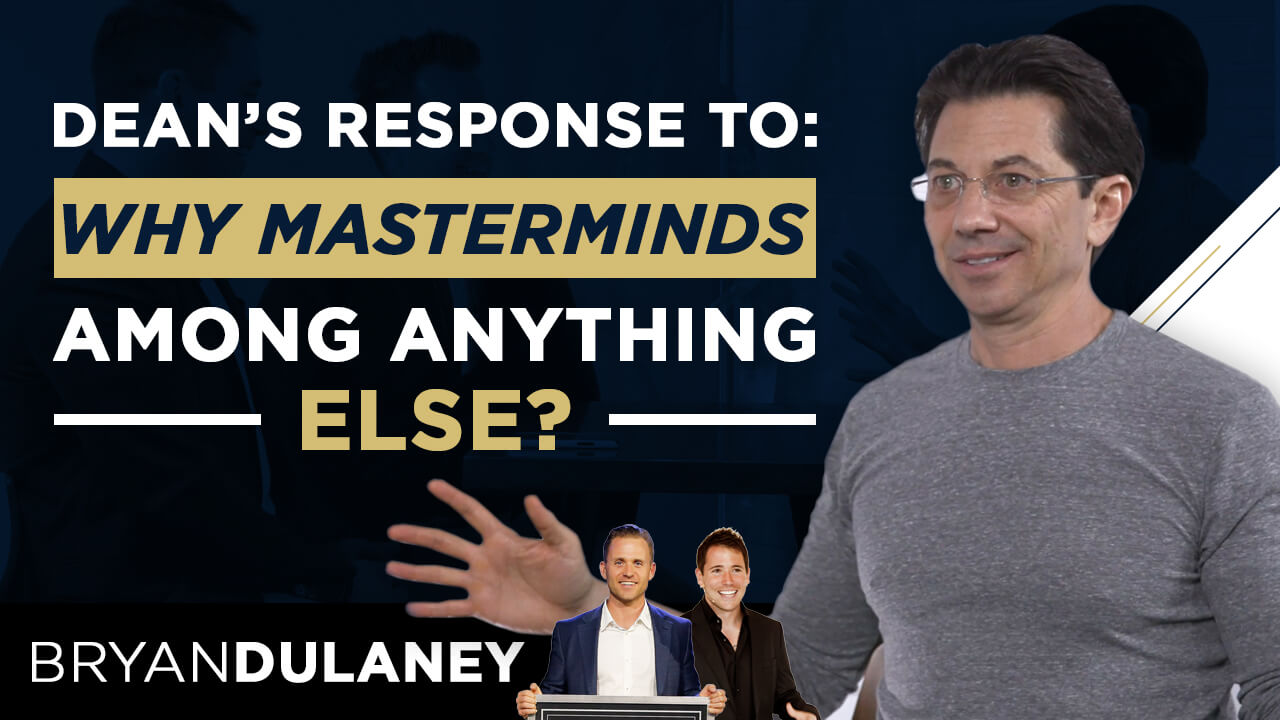 Listen to what Dean Graziosi has to say why masterminds are the best way to get started if you have a skill or knowledge, wisdom or expertise that can help others.
This is the 3rd question of 7 questions that Nick Unsworth and I asked Dean Graziosi at his offices in Scottsdale, Arizona.
Now, you can write and launch a book and that's great because books can be great for generating buyers or opening doors for you like speaking on stages or webinars or podcasts.
You can create and sell a course which is also great because it scales really well and people love to buy courses and learn from people who have specialized knowledge.
You can create and market a coaching program (either one on one or group coaching) and that's great because coaching moves the needle in people's lives right up there with masterminds.
You can also create and launch a mastermind.  Dean says that masterminds are one of the things that you should focus on launching first because it's scalable and produces both the income and impact that you desire.
Listen to what Dean Graziosi has to say about why you should get all of our 15+ KBB Bonuses before you purchase Tony Robbins & Dean's course and software to help you turn your skill or knowledge into a business that blesses others…
Click here to see all of our bonuses that you get for free when you use our link to purchase Tony & Dean's brand new course, Knowledge Broker Blueprint and Mindmint Software.
If you have any questions reach out and let us know how we can help.  We are here to support you and our team of more than 20 people are at your service.
In your corner,
Bryan Dulaney