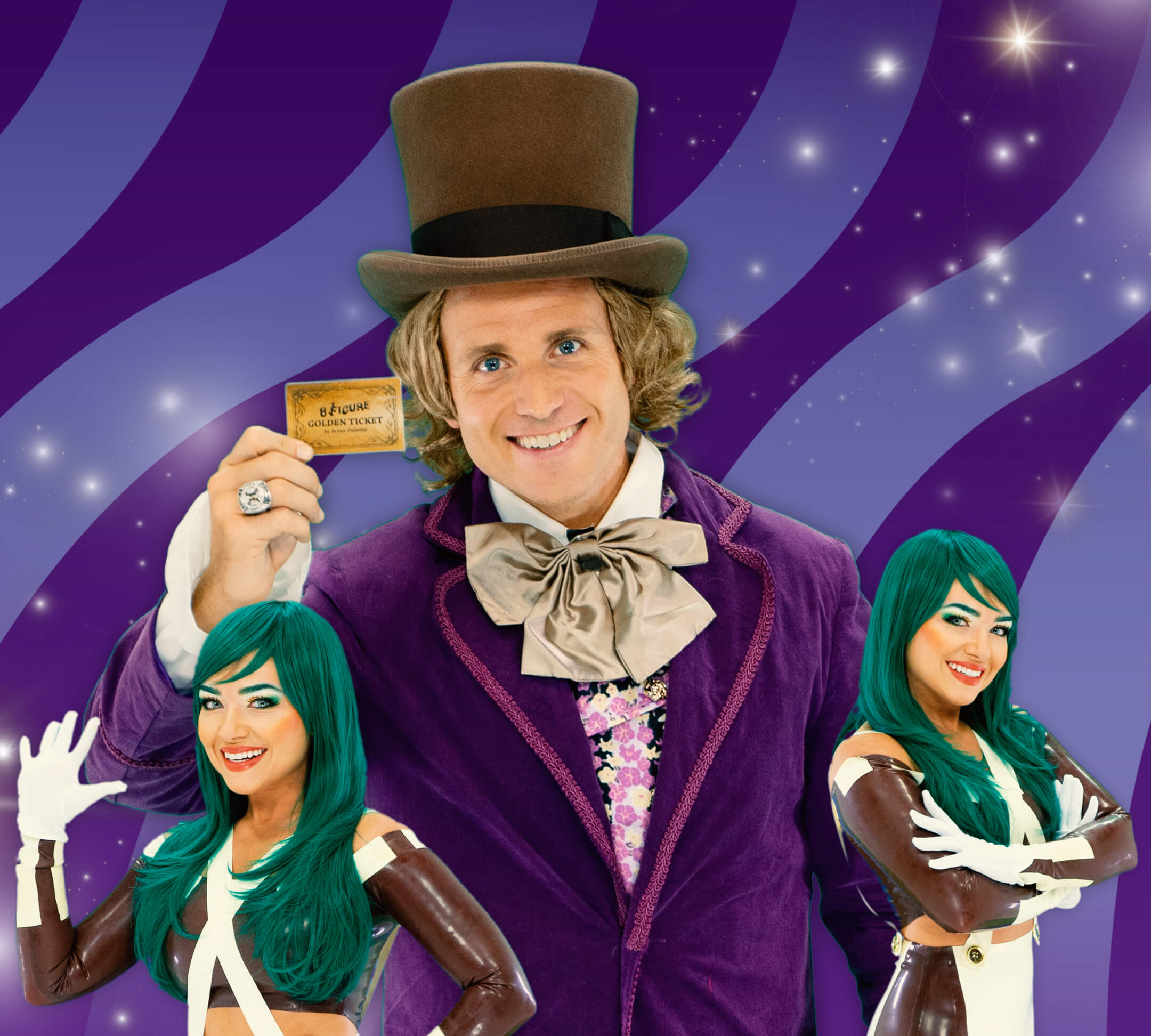 Claim your FREE GOLDEN TICKET USB preloaded with our 7-figure Expert, eCommerce, and Agency Funnels, and be entered for a chance to win one of our coveted 1-on-1 private intensive Funnel Days where we'll map out together your fastest path to 7-figures per year or per month. ($15,000 Value)
You'll receive the exact word-for-word sales pages, ads, emails, and scripts that we used to launch an Expert Business, eCommerce Business, AND Agency Business to over $1,000,000 within 12 months (one earned over $10 Million!).
And now you'll have all of this at your very own fingertips to dominate your market and competition for FREE! Click I Want Mine! below to grab yours today while there's still USBs available.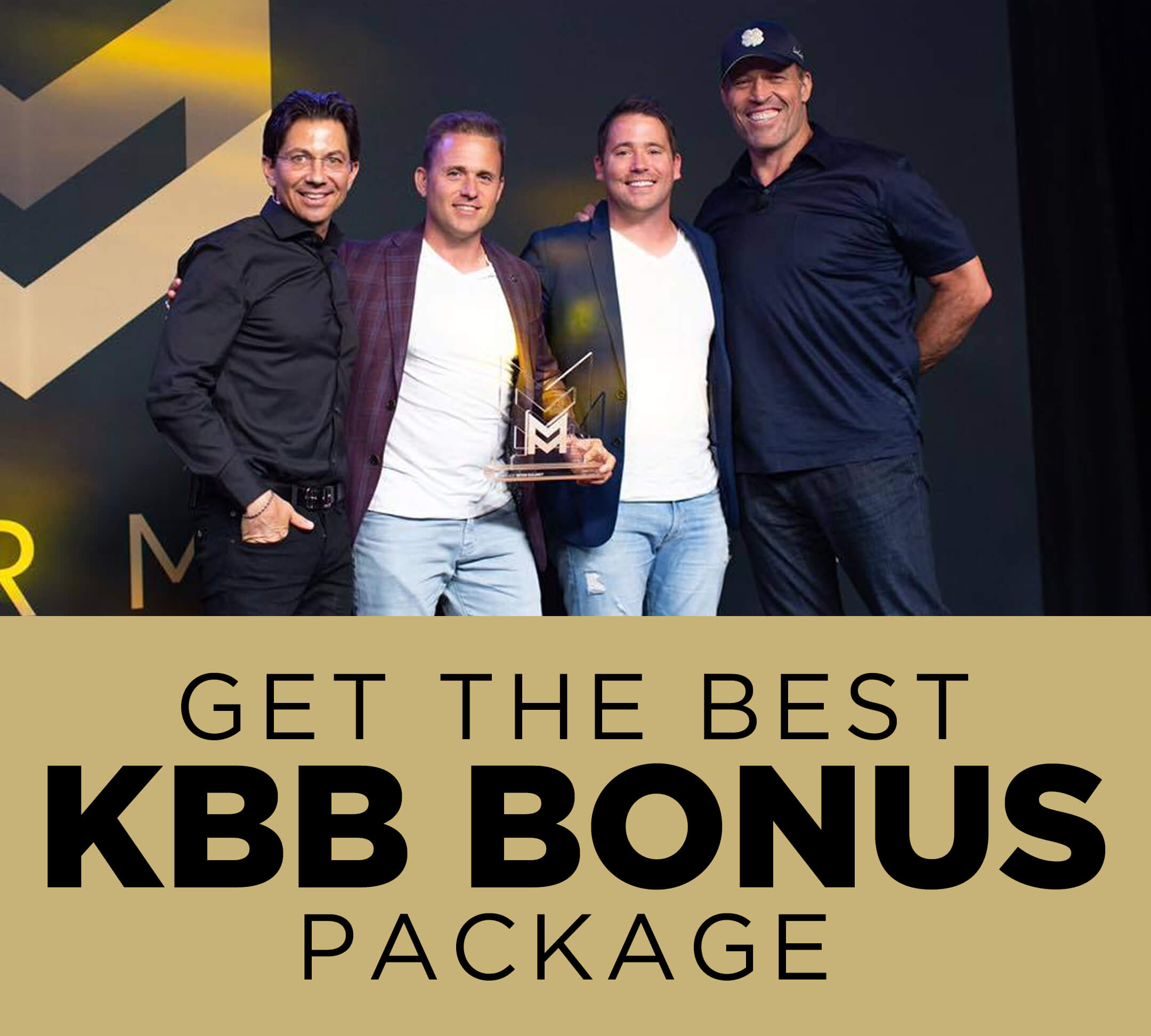 The self education industry is going to be a $1B per day industry in the very near future.  Tony Robbins & Dean Graziosi have released a brand new course called, "Knowledge Broker Blueprint" and we have put together what many are calling "The Best KBB Bonus Package Available."  We stand behind the KBB program that they have put together because we've gone through the course in it's entirety and can honestly say that it's one of the best courses that we've seen in a long time.  Especially, when it comes to helping you take advantage of the self education industry and the growth that is coming.  Our bonuses fill in the gaps to the course and the software they have created called MindMint Software.  Check out all of the bonuses that we've put together that you get for FREE when you invest in Tony Robbins & Dean Graziosi's KBB Course and Software.  As we like to say, "If you're going to get the course anyways, you might as well get all of our bonuses for FREE and let us hold you by the hand as you implement the course together."  This is the fastest path to launching your knowledge, wisdom and expertise to those who need what you have to offer and as your guides we will support you on the journey just like we do with our clients that we love and serve everyday.
Bryan represents one of the Top 1% of Marketing and Funnel Experts in the World. He recently launched a marketing strategy and campaign that generated over $1 Million in less than two weeks for Tony Robbins, Dean Graziosi, & Russell Brunson. This success elevated him as one of their Top 5 Affiliates among a total of 1,300 affiliates, by selling more than 500 units at $1,997 a piece.
Russell Brunson's highly successful ClickFunnels has 95,000+ current members. Bryan has won 6 Two Comma Club Awards (selling $1MM+) and 2 Two Comma Club X Awards (selling $10MM+) for his business and the businesses of his clients.
Bryan and his team of marketing and funnel experts have been increasing revenue and impact for businesses since 2006, generating well over $250+ Million in online and offline revenue for their clients, partnerships, and their own funnels and businesses.
Bryan is on a mission to change the world by empowering other like-minded leaders and experts who want to leave a dent on the world for the good.