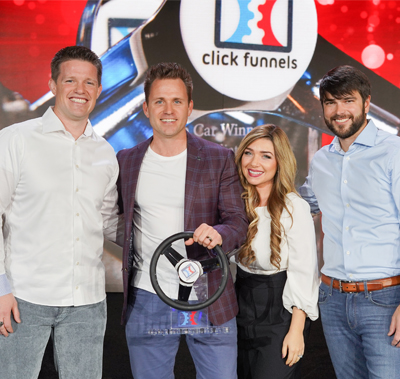 ClickFunnels
"Bryan sent over 1,400 customers into ClickFunnels… which we're very grateful for. And if you want to learn, "how do you get people into ClickFunnels, how do you sell trials, how do you get people to sign up," he is someone who is amazing to learn from, because he's doing it every single day.  He's one of our top super affiliates, and he's someone who can show you how to do it, as well."
If you need help launching your expertise, growing & scaling your business online or generating more buyers for your business like we did for Russell Brunson and ClickFunnels, click here to schedule a call with Bryan's team who is here to serve you.
Bryan has created multiple success stories over the last decade and a half for those he's coached and mentored as they built and scaled their online efforts into empires. If there ever was the "real deal", that fits Bryan perfectly.
His methods are timeless treasures, and proven to work not only for him but for every person he's partnered with on their journey and business.