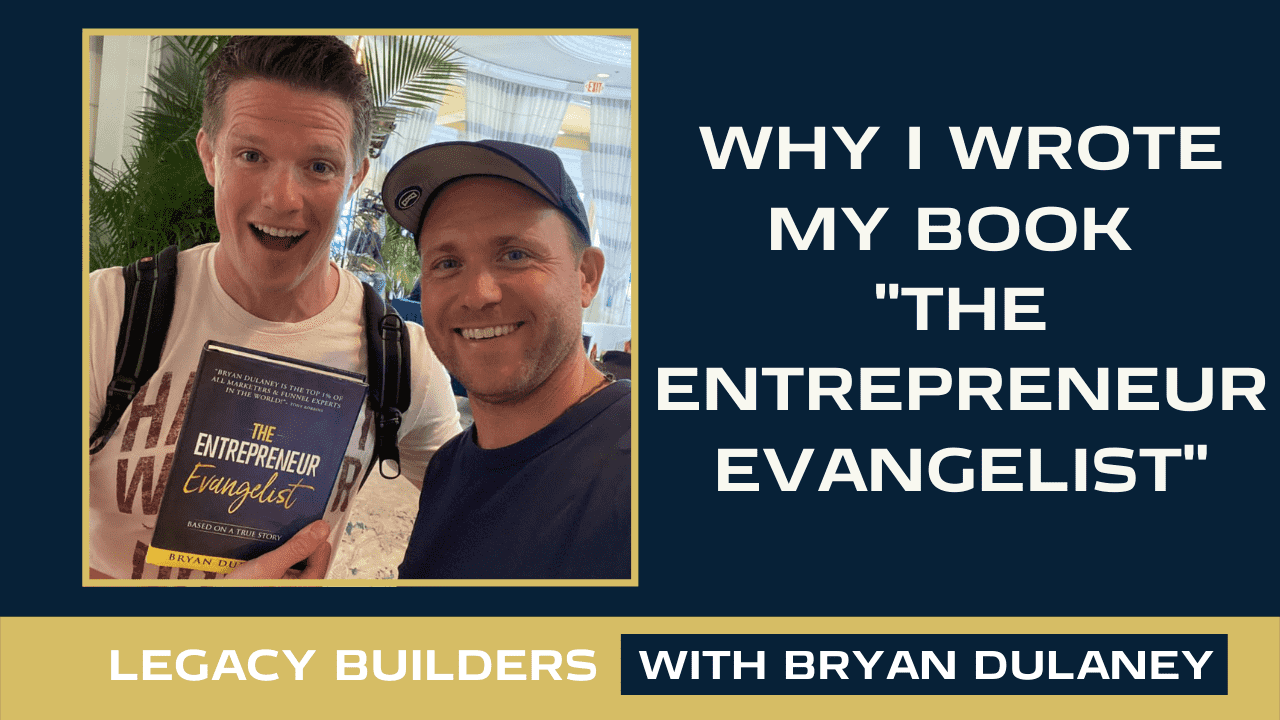 Welcome to episode 6 of Legacy Builders with Bryan Dulaney.
In 2003, Bryan found himself on death's doorstep, coming out of an 8-hour coma. In 2016, it became crystal clear to Bryan that his spiritual and business purposes were one in the same, he was going to help others share their stories by sharing his…and he needed to write a book.
In this episode, Bryan and Seth discuss the story behind his book Entrepreneur Evangelist.
Get the book: https://www.launchexpertise.com/join-the-party