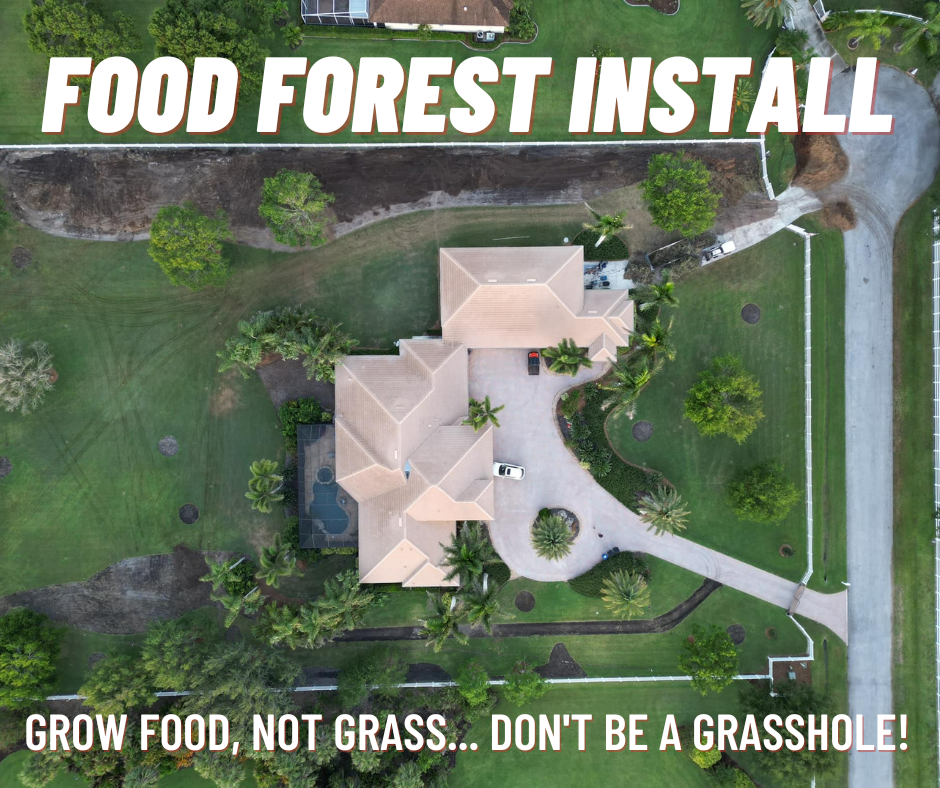 I'm excited to announce that we are transforming our property into a Food Producing Paradise (A Garden of Eden) by installing what is known as a Food Forest that we're calling Legacy Builder Farms.
(More below about what a food forest actually is, because about a year ago I didn't even know what a Food Forest was either).
It's wayyy better than just building a garden.
You know… what's the point in growing grass, when you can grow your own food by putting fruit producing trees and plants in the ground?!
Plus, for my wife, Stephanie Dulaney and I, it's about teaching our children about the biblical principles of planting, sowing and reaping a harvest.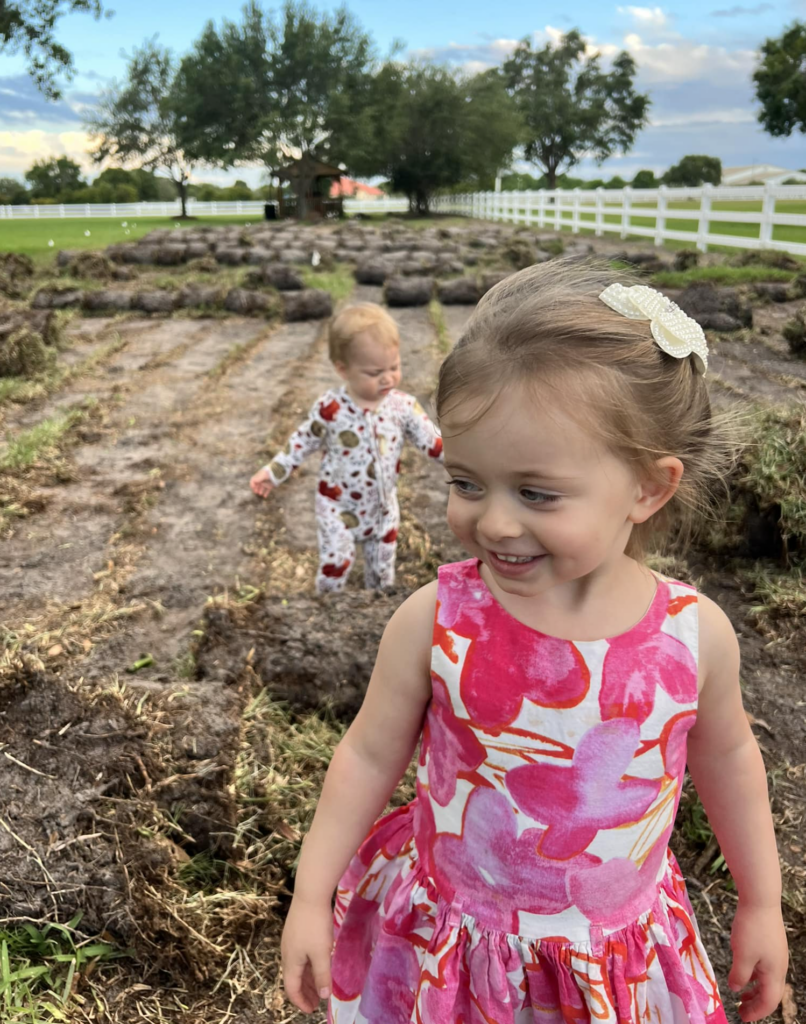 Great life and business principles that everyone should understand and apply to whatever it is that you're building.
I always love going to Hawaii for a month or two at a time and being able to eat fresh fruit t grows on the land like Coconuts, Papaya, Guava, Noni, Mangoes, and the list goes on…
So, we decided about 6-7 months ago that we were going to explore installing a Food Forest here on our property in Florida after we were inspired by some guys who were doing this for themselves and for others.
Now, after hiring a bunch of consultants and people who install these for a living, we finally found the right team to install it and to super charge it with the right nutrition and microbes so that we can flip our entire property from using chemicals that harm us and our children to going Beyond Organic.
I'm also very excited about that too, because these chemicals that they're spraying on our land and in our food and causing so many problems in the world.
Stay tuned and I'll be introducing you to a husband and wife team who are helping people flip from chemicals to beyond organic.
Now, Better than organic is what we're going for and one thing that I love about growing our own food is that we will actually enjoy the life force of the trees and plants by picking and eating it when it's ready rather than buying it at the store… because the store stuff has already lost 70% of it's life force.
We also will be able to give back to our community from the abundance that our Food Forest produces so we can support people locally here in Sarasota, Florida where we live.
Now, we have about 200 different species of plants coming in May and if you want to watch my updates that I do every day after the great team of guys who are installing it, you can watch it on Facebook here.
What is a Food Forest?
A Food Forest is a low-maintenance, sustainable, permanent food production system designed to mimic natural and diverse forestry systems. The concept integrates and draws from the Disciplines of permaculture, regenerative agriculture, ecology, biology, and other natural sciences.
Together, these disciplines create a living set of tools and practices that can help us engage with nature and our food production in a meaningful way.
A diverse community of life can grow in a small space, making food forests especially suitable for urban and suburban environments. At a deeper individual level, the practice of food forestry can help us cultivate ourselves and transform the ways in which we see and live in the world.
Through layers of design, life extends in all directions producing food, medicine, sanctuary, and habitat. Animals, plants, fungi, and their interactions are carefully balanced to create harmonious and healthy environments for your food to grow.
I mean how cool is that, right?!
What is awesome to me is the 7 layers which make the ecosystem of a Food Forest and how that ecosystem allows it to really thrive without you needing to constantly manage it.
Just like in business, your business, it has an ecosystem to it. More on that later, I will be sharing how the ecosystem of an online business compares to the ecosystem of a Food Forest.
Stay tuned for that video that I will be releasing on my YouTube channel here.
Now, let me share with you some drone shots of Part 1 of our Food Forest Install, which is the preparation of the beds where the trees and plants will be going very soon.
Here's where we will be installing our Avocado Grove with 6 mature Avocado trees that we have already picked out and they are waiting to be delivered and installed: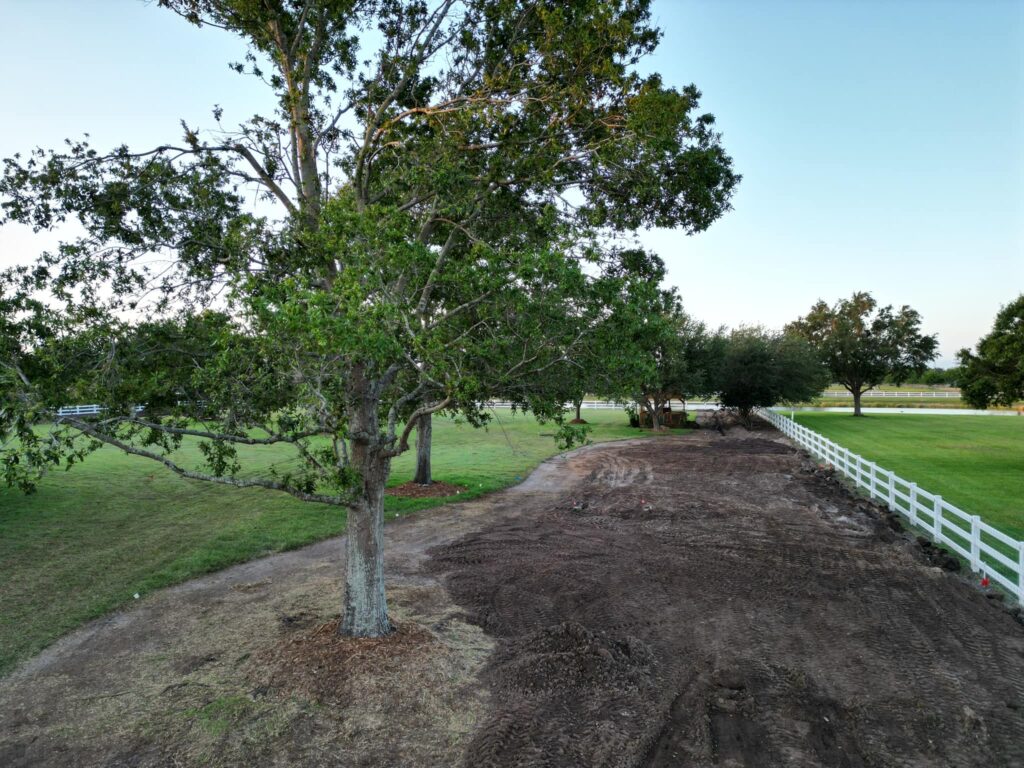 Here's where we will have one of our Mango trees (out of the 6 mango trees we're bringing into the Food Forest)… right in that big ol' pile of dirt…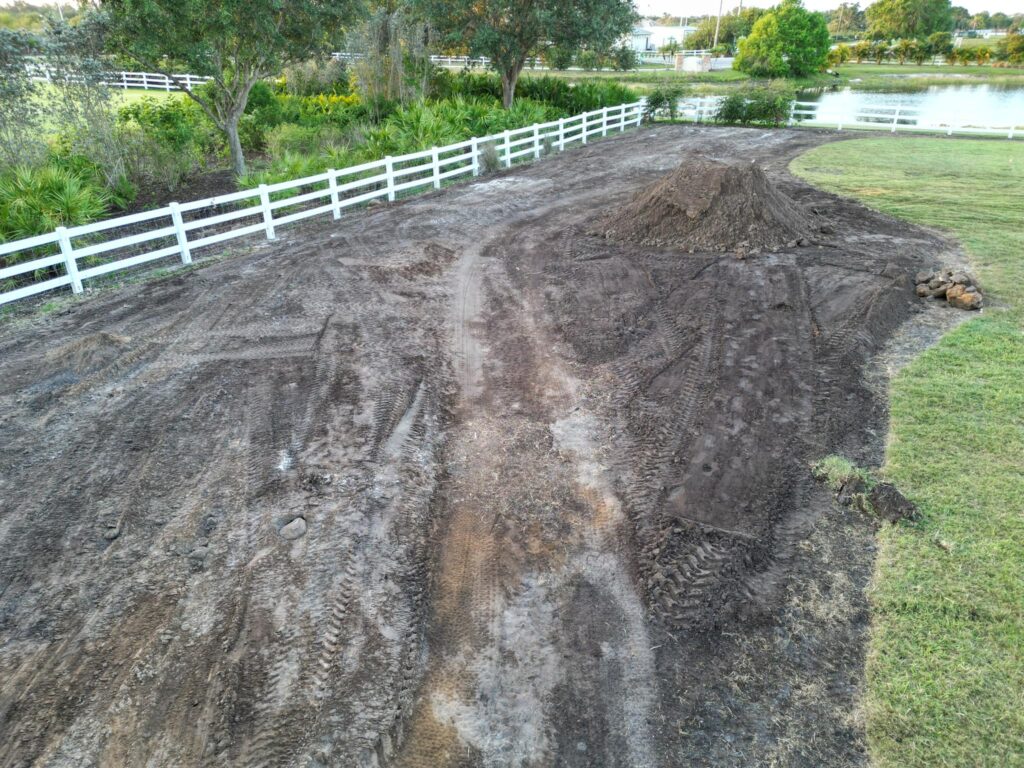 That's a wrap for this update on the installation of our Food Forest.
Starting next week, the install crew will be bringing in the last dump trucks of soil and the compost soil (5 inches thick) will be coming in next followed by mulch that will be 15 inches think over the entire food forest.
Again, to follow the journey you can follow along on Facebook here or Instagram here.
In your corner,
Bryan Dulaney
P.S. If you're interested in flipping your property into a Food Producing Paradise, we'll be launching a Challenge with the permaculture experts who do this for a living to show you what's possible even if you only have a tiny sliver of land to work with.
Click here to register for the Food Forest Challenge.