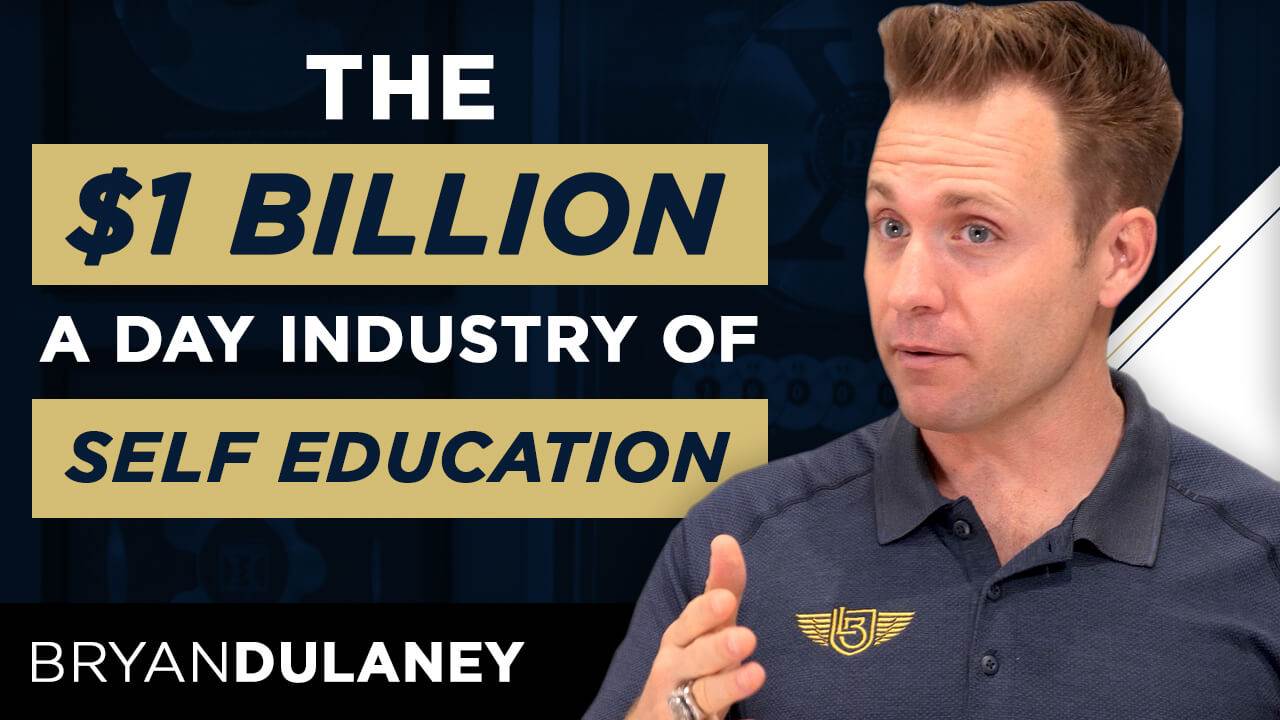 According to Forbes.com the Self-Education Industry is set to triple from $325M per day to $1B per day by 2025.
You have an opportunity to take advantage of this growth and ride the wave of self-education by turning your knowledge, skill or expertise into a business that blesses others and you in the process.
In this video, I talk about how you can take advantage of this industry growth and create a business that you love that serves others and makes an impact in people's lives.
Tony Robbins & Dean Graziosi created the Gold Standard Course called Knowledge Broker Blueprint and Software called Mindmint Software, which is implementation software to help people implement what they are learning.  They found that 9% of people who buy courses actually go through them and even implement so they obsessed about how to get people to not only go through it but then also implement and produce results from what they were learning.
My business partner, Nick Unsworth and I, created what others are saying is "The Best Knowledge Broker Blueprint Bonus Package" to also support you and hold your hand as you learn how to tap into the self-education industry and turn your skill or knowledge into a business.
You can see our KBB Bonus Package here with more than $38,000 worth of bonuses that you get for free when you use our link to purchase their course and software.
Before you buy their course or software make sure you get all of our amazing bonuses, because they are FREE to you.
How are they free to you?  We are one of the top affiliate partners and we earn a commission when you use our link and purchase through us.  That's how we can afford to give you all of the bonuses that we've created for free.
Here you can see, last year, we were their Top 5 affiliate partners for enrolling more than 500 people into their course.  Why?  Because they recognized that we have the best kbb bonus package that you can find and they voted with their credit card and purchased through us.  Shoot, some people didn't even want their course and software but they wanted all of our KBB Bonuses for free.  Either way, I would encourage you to take advantage of this industry growth that is set to triple to $1B per day.
It's kinda like being able to invest in Apple shares when they were $100 and now they are what?  Over $300 a share.  Think about it.  That's the time that we are at right now and you have a great opportunity to turn your skills or knowledge into a business that blesses others and blesses you in the process.
If you have any questions feel free to hit us up and you can email us or call us.  We have a team of more than 20 people at your service.
In your corner,
Bryan Dulaney
P.S. Listen to what Dean Graziosi has to say about why you should get all of our KBB Bonuses through us here: