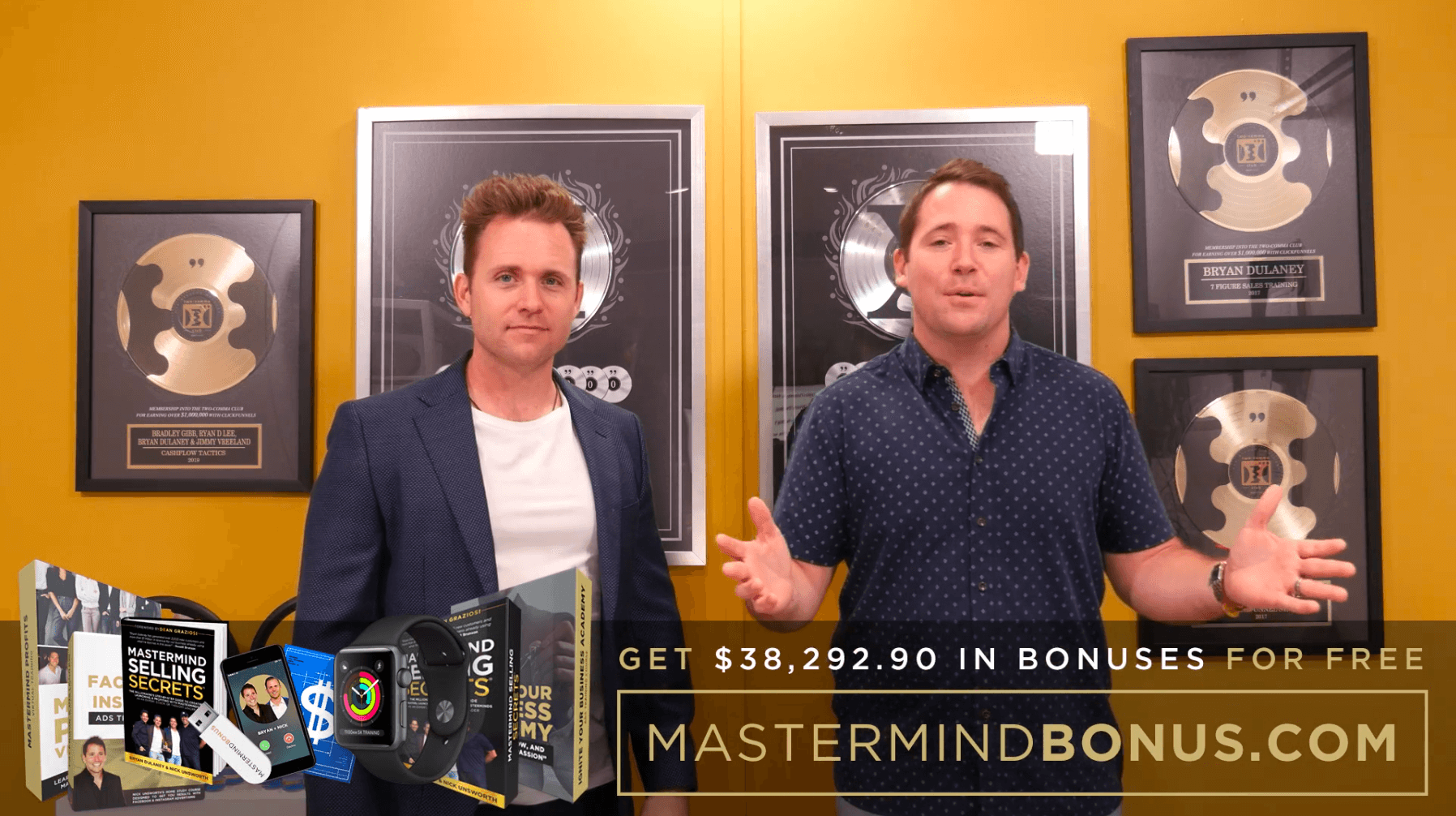 Are you looking for the best (KBB) Knowledge Broker Blueprint Bonuses?  Nick Unsworth and I put together what everyone is saying, "The Absolute Best KBB Bonus Package" available online in 2019 when Tony Robbins & Dean Graziosi launched KBB 1.0 and more than 24,000 people enrolled in their course.
We went back to the drawing board this year for the launch of KBB 2.0 and we doubled down with even more bonuses to support you as you learn and implement that material from their course.
Last year we personally put more than 500 people through the program and they got access to our bonuses.
You can listen here to what some of them have to say here about their experience.  I think it's best when you actually hear from people who have made the choice to get our KBB Bonuses for free through us.
In this video, you can learn about all of the Knowledge Broker Blueprint Bonuses that Nick and I put together for you… in fact, people this year are buying KBB again through us just because of our bonus package.  Even people who already own KBB, which to me is incredible.
Click here to check out all of our amazing KBB bonuses that we are giving you for FREE when you purchase Tony Robbins & Dean Graziosi's Knowledge Broker Blueprint through us.
We're giving you an Apple watch for free.  We're giving you a 3-day mastermind experience in San Diego, CA where we have people like Jack Canfield coming in and sharing their knowledge, wisdom and expertise of the self-education industry that is set to triple from $325M per day to $1B per day according to Forbes.com
Our goal is to help you learn and implement everything you need to know in the course that Tony Robbins & Dean Graziosi have created and then to guide you through the process of being able to launch your expertise and scale your business online.
That's what Nick and I are the best of the World at and why people come to us as both their coaches/mentors and to hire us to do what we're the best in the world at.
When you combine Tony Robbins, Dean Graziosi, Nick Unsworth and Bryan Dulaney what do you get?  You get your best shot at being successful, because you have us in your corner holding your hand and helping you to execute and produce results.  If you get stuck, no problem, we help you overcome any challenges that might get in your way.  That's why we created the best KBB bonus package to support you on this journey of turning your knowledge or skill into a business that serves others and makes both a great impact and a great income for you and your family like it has done for so many people already.
We would love to guide you on this journey.  We have more than 20 years of combined experience in this industry and this is what we eat, breathe and sleep every single day of our lives.  We love what we do and it would be an honor to help you.
If you have any questions, feel free to contact us here and we will be happy to answer any questions you have.  We have a team of more than 20 people here at your service to answer any questions.
Make sure that you clear your cookies and your cache before buying KBB and the Mindmint Software from Tony Robbins & Dean Graziosi so you can get all of our bonuses for free.
Listen to what Dean Graziosi has to say about getting started and why you should get our KBB Bonus Package before you purchase their course and software.
In your corner,
Bryan Dulaney
Click here to check out the best bonus package created for Tony Robbins & Dean Graziosi's Knowledge Broker Blueprint.