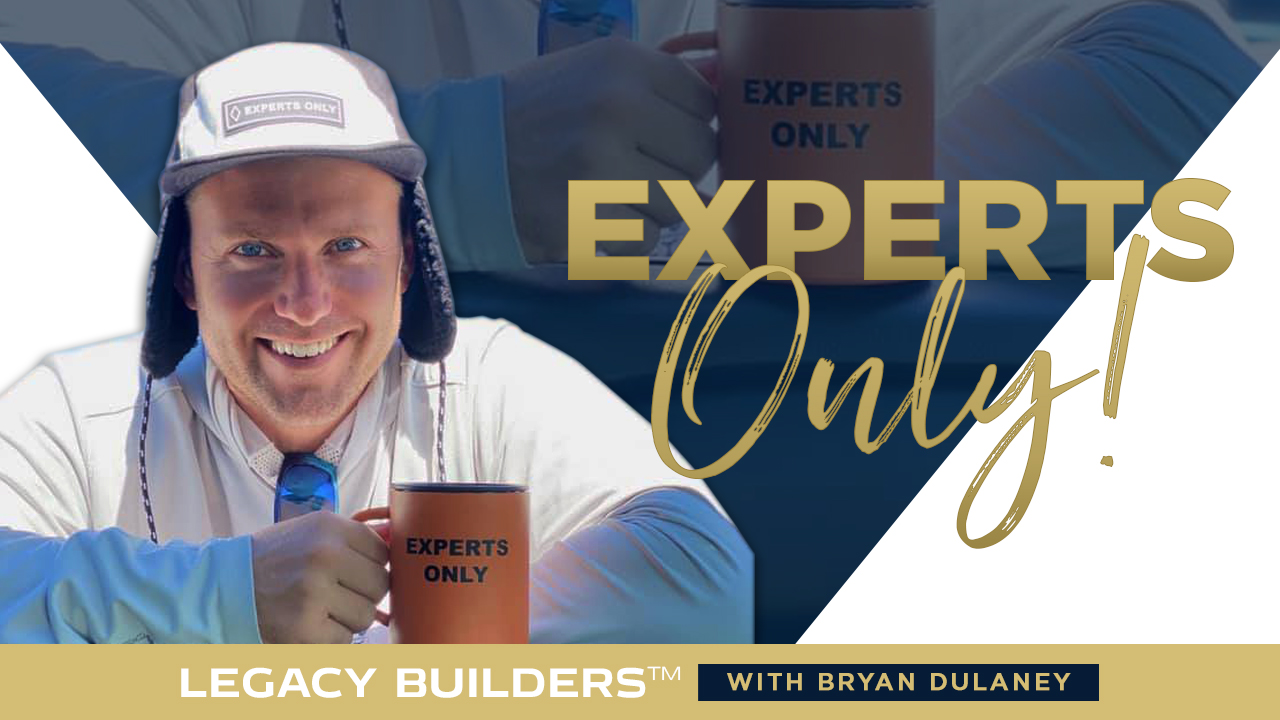 WARNING: EXPERTS ONLY!
Note: This fun hat and mug are from a ski shop up here in the mountains and as soon as I spotted it on our summer family vacation I knew I had to get it and it would make for some great content that I could write for you!
This topic is an important topic that I feel needs to be said because, doesn't is seem like every Tom, Dick & Hairy is an "expert" these days?
Did you know that in Malcolm Gladwell's 2008 book "Outliers" it puts out the idea that it takes 10,000 hours of practice to become an expert in any field.
I would say that's a little excessive, but the idea here is that when you do something long enough and with enough effort you will become an expert in that area of expertise…
…and I would add… as long as you produce results in that area of expertise.
You see, back in 2016, God showed me through a client that I sat down with for a day, that my perfect customers… you know, those who I can help be the most successful are "Experts."
Experts who have knowledge, skills, wisdom and results others want.
Heavy emphasis on "results others wants."
I have no interest in helping people who are self-proclaimed experts just because they think they're an expert, because some book or course said they were that they could "be an expert, because they're one step ahead of someone else."
That doesn't define an expert that others will pay for their expertise.
If you buy into that shenanigans, then you might find yourself disappointed by your outcomes.
You really need to have expertise and RESULTS that others want.
If you don't, either go get them or partner with someone who has them!
Over the last 16 years of marketing, selling and advertising online, I have refined 3 very important qualifications that are needed if you want to crush it online and make the biggest impact possible using your expertise.
The 3 very important qualifications I look for in experts include:
Very Important Qualification #1: Results for yourself!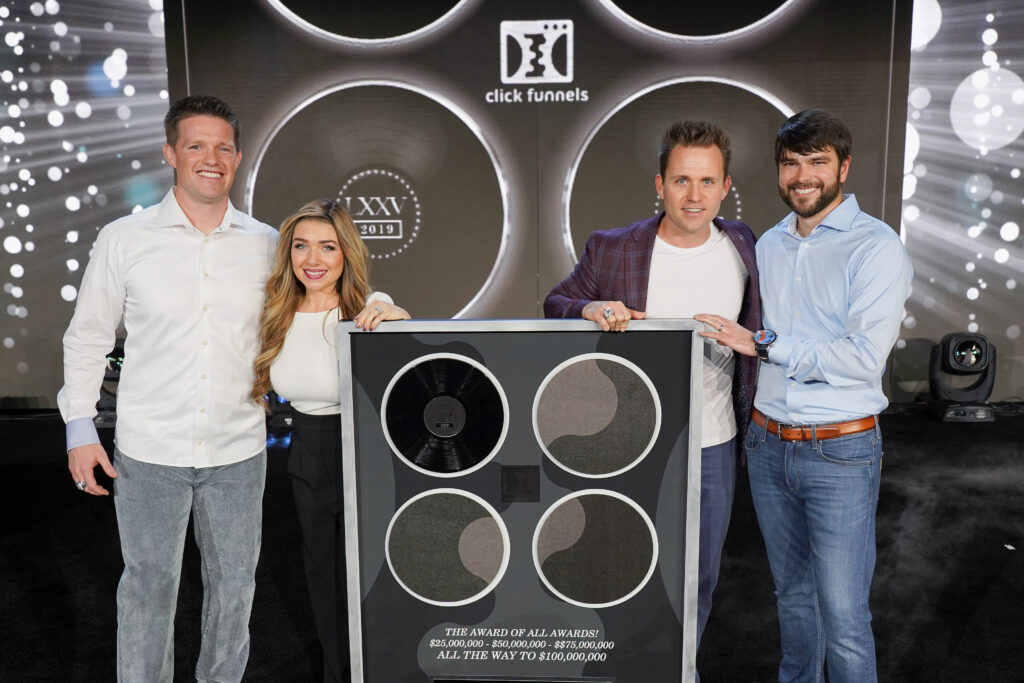 If you don't have results others want, then go get them!
They have to be attractive to those who want to learn from you around your expertise.
For example: One of our clients that we helped to build a 7+ figure business online…
He was making $2.4M a year selling in his sales j.o.b. and was then ready to teach others how to get those same results that he accomplished year after year.
Or another example: Generating more than $250M in results online like we have done for our clients and partners that we love and serve.
Or another example: Buying & Selling 300 Mobile Homes with profit margins between $500 – $3,000 per unit.
Those are examples of results others want.
You've got to have those!
Listen, self-education is exploding to $1B a day industry according to Forbes and that's set to happen by 2025.
Why is this industry exploding?
Simple.  People are looking for people who have the results they want.
Do you have the results they want?
Do you have results that others are willing to pay for?
Can you back up your expertise with tangible results that others want?
If you don't, then you need to go get them!  Simple as that.
And it doesn't matter if you're in the business category, relationship category or health & wellness category.
You can make a great impact and income in ANY of these categories!
Like my friends Brandon & Kaelin who own the brand – "Lady Boss" have generated over $80M serving people in the health & wellness category.
Or how about my friends Stacey & Paul who have a Relationship Development business who are saving marriages and have built a beautiful, profitable business doing it.
Again, you can make a great impact and income in ANY of these categories!
Very Important Qualification #2: Results for others!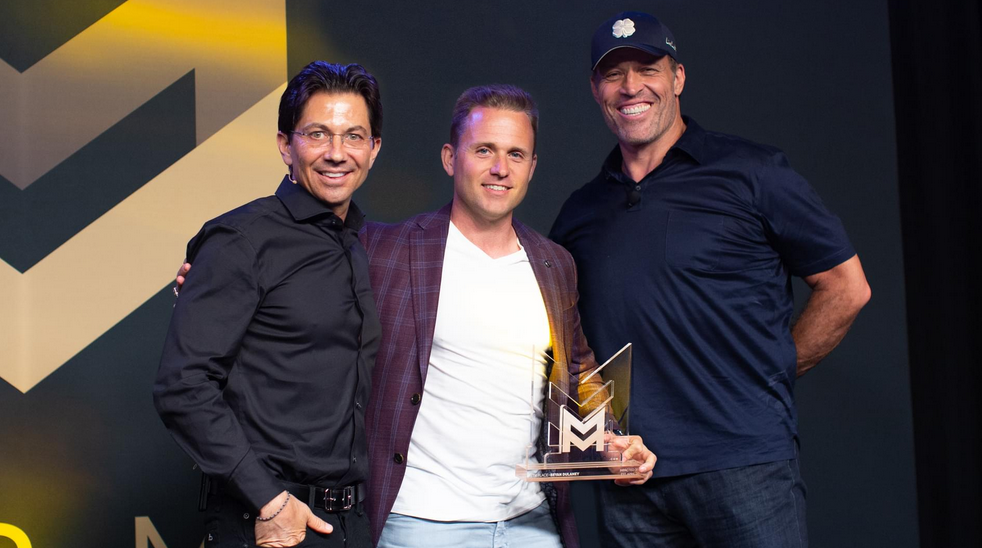 You need to have results for others who have gone through your "process" or "frameworks."
Are you duplicatable?  Can you reproduce your results?
I would say that if you have helped at least 3-5 other people, that's okay.
We have clients that only started with a handful of success stories (3-5) and one of our most notable clients she only started with a handful of whom she helped and she went onto breaking records and producing significant income and impact for her, her family and her tribe of raving fans.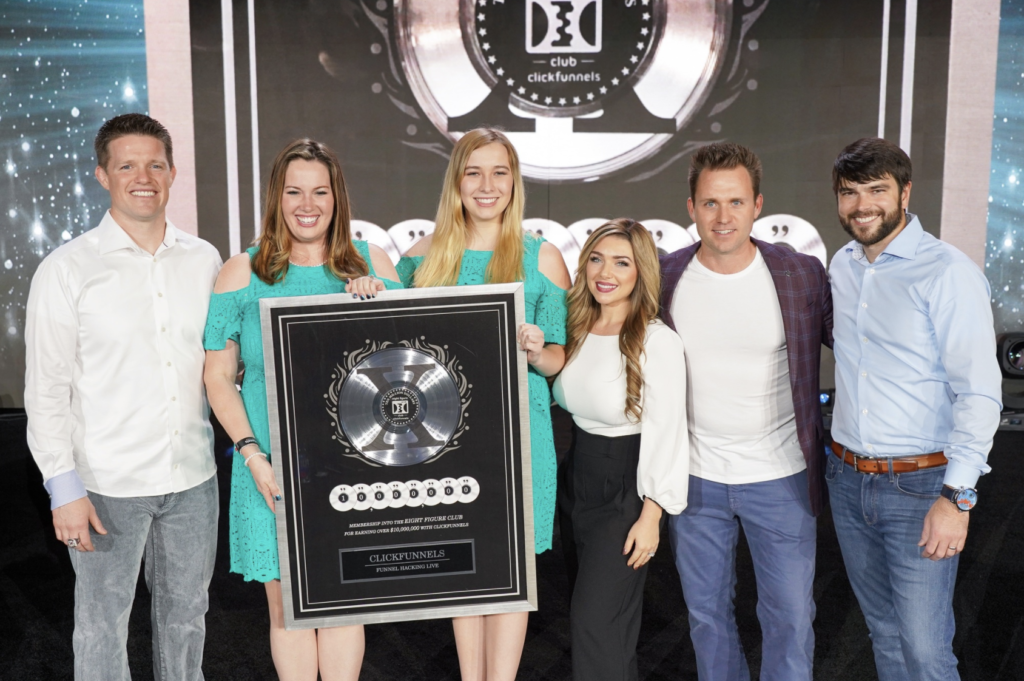 10-20 people is better and More than 100 people that you've been able to produce results is even better.
I would say that is GREAT!
For example:
Helping 20 people 1-on-1 through 8 weeks of coaching to improve their selling abilities and all their incomes went up.
Even better:
Each of them sharing their experience on video for you giving you an amazing review and testimonial.
Having your own "mountain of evidence" is vital for selling success.  If you don't have students or clients that have GREAT results, then you need take some people under your wing and help them produce outstanding results.
Hint: They might possibly be willing to pay you for that!
For example: I had a client who I helped to map out his entire funnel, offers and ad strategy to get his brand and expertise to 8 figures as fast as possible with the impact that goes with it.
He needed funds to build out the things that I recommended and he needed the funds for advertising so he could get his message in front of his audience in a BIG way.
What did I recommend?
Go and get 5 people to invest $45k for personal mentorship and help those 5 people get to $45k per month in revenue.
That's more than a 10X return on investment in just one year.  That's called a SOLID investment.
He took my advice and 20 people got in line for this offer as you can see here in a text message from him to me…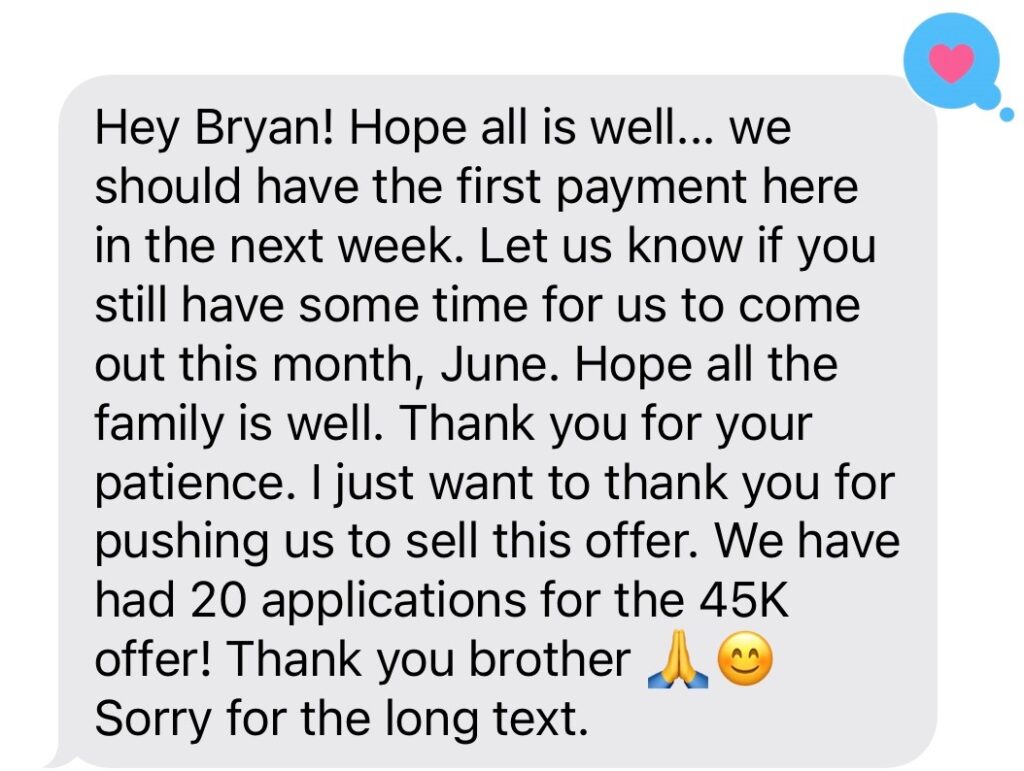 Think about it!  He raised $900,000 in revenue just by simply defining a goal for his audience and then telling them that he was committed to helping them get there "high or hell water."
And he could commit to that because he had done it for himself for many years and had already helped others get to that level in his area of expertise.
Bottom line: he had confidence making the offer because he knew the path to get to the end result.
I encourage you to do the same.  Follow those same footsteps.
Find 5 or 10 people and help them produce OUTSTANDING RESULTS.  Then you can use those to grow & scale your expertise online by having your own book, webinars, challenges, courses, coaching programs, etc…
It makes it a LOT easier to sell your expertise online when you have results for others that others want.
Did you catch that?  Read the last sentence again!
It makes it a LOT easier to sell your expertise when you have results for others that others want.
Very Important Qualification #3: A budget to do something about it!  A budget to make an impact!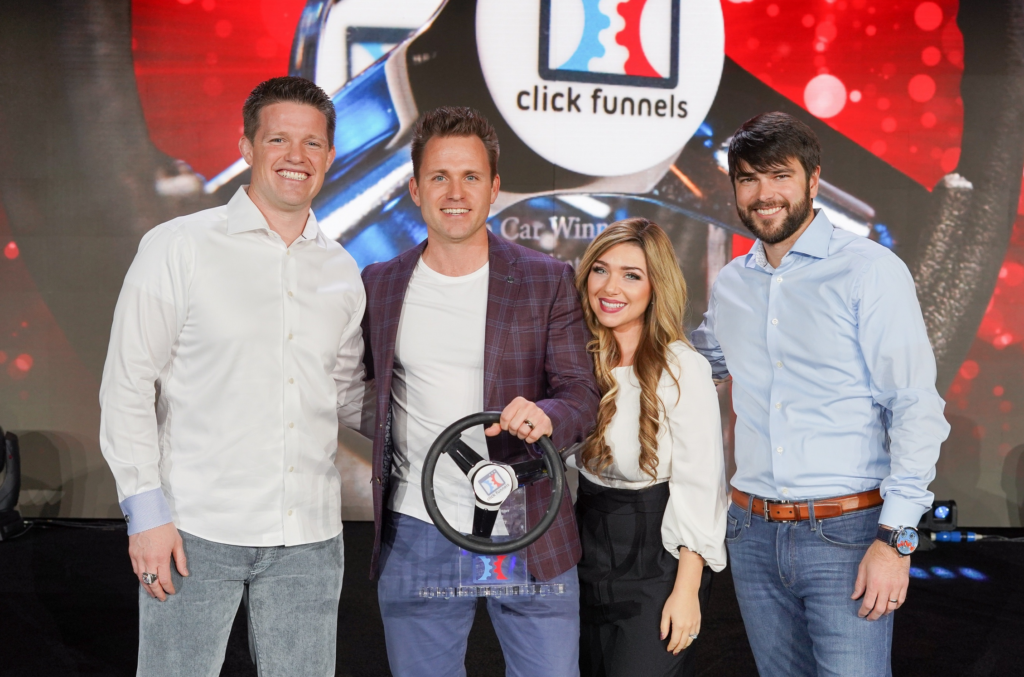 You need a budget for advertising in order to reach an audience that doesn't know, like or trust you yet.
If you don't have a budget for advertising or a budget to develop out the things you need to be successful online, then you're going to fall on your face before you even get started.
It does in fact "take money to make money" in my personal experience in this industry for 16 years.
Can you do it on a shoestring? Sure you can!
Will it be easy that way? Heck NO!
That's how I started in 2006 as a part-time Personal trainer making $15 an hour working on my masters degree.
It sucked relying on free traffic strategies!
But it did help me to develop the skill sets that I can understand and use free and paid traffic really well in any industry now.
I'm grateful for those experiences that forced me to learn skill sets that I can take anywhere!
But on the flip side of that, I struggled for a long time because I did not have predictable, reliable traffic that I could turn ON or OFF at anytime that I pleased.
You don't have a business unless you can turn traffic ON and OFF at any time that you please.
In summary, those are the 3 very important qualifications I look for in someone who has "expertise" that I can help break records and make a great impact into other peoples lives in the process.
That's what it's all about.
Impact!
If you're not driven by impact, you will not make it long in this expert business or self-education industry.
I've been in it for 16 years now, since 2006, and have seen many "experts" come and go from the playing field.
I'm still here, standing strong, because I do believe it's my souls purpose to help experts be successful in accomplishing their goals and mission.
You've got to have a strong, clear and specific reason why you're driven to make an impact.
If it's money alone, you won't last very long.
If you have those 3 qualifications and want help launching and scaling your expertise, click here to schedule a call with our team of experts!
I'm looking for my next partner who I can help break my record of producing $10M+ in 6 months from the time of launch.
Will that be you?
We are the Top 1% of All Marketers & Funnel Experts in the World… with the results and awards to back it up.
My team and I would love to help you do it RIGHT rather than struggle trying to do it yourself or worst hiring some amateur and then you're just wasting time and money trying to figure it out.
You can accelerate your success curve by hiring a team of super skilled experts who live, eat and breathe marketing, advertising and selling online.
You need all 3 of those skill sets to be successful online.
So, again, click here to schedule a call with our team to see how we can help you!
We would love to see if you're a good fit for us to align our expertise with yours so you can make an even greater impact in the world and make that dent in the Universe that Steve Jobs talked about!
Oh and what if you don't have the expertise yet to meet these qualifications?
Great question!  You can partner with an expert who has those qualifications or you could support an expert as an affiliate who has those qualifications.
For example:
You could host a summit and be the "reporter" on the topic and let experts share their expertise.
This is a great way to get into the Expert Business.
In your corner,
Bryan Dulaney
P.S. Listen to Tony Robbins as he introduced me on stage receiving his Top 5 Affiliate Partner Award, "The Top 1% of All Marketers & Funnel Experts in the World… Bryan Dulaney!"  You can listen to him say it here in the short speech I gave Tony Robbins, Dean Graziosi, Russell Brunson and the top 100 affiliates.
I always back my results up with PROOF and you should too!
P.P.S. My wife, daughter and I are on our summer family vacation in the mountains for the month.  In this photo, in front of us, is the shop that i found the fun Experts Only hat and mug that I thought would make great content that I could write for you.
If you're an expert, you will want to keep your mind open to things around you that you can create content for your audience.
There's a never ending supply of opportunities when you look around!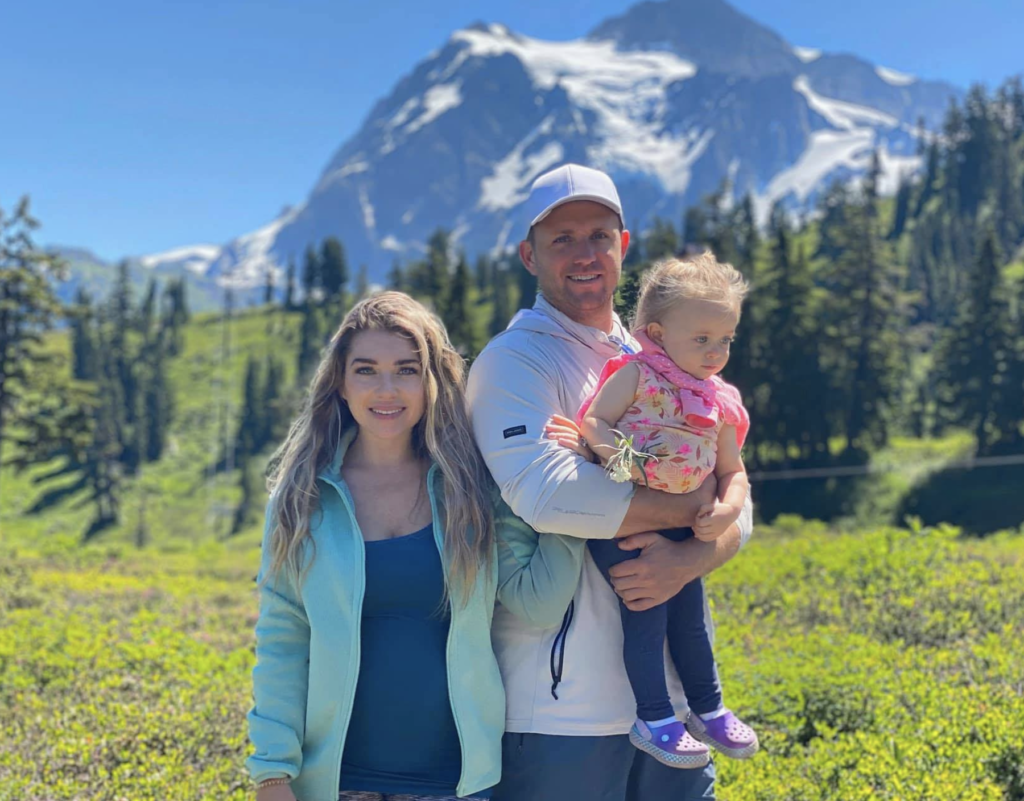 I have also found that it's SUPER important to "rest and reset" especially when you're a high performer and rely on creativity to help you market and sell online or really in any business for that matter.
For me, it's vital that I "rest and reset" for my family and also for my clients and partners that I love and serve.
I rely on direct revelation from God who leads and guides me on this journey that I'm on.
And I will say… you always come out on the other side of "resting and resetting" more creative and more creativity leads to more success.  At least that is my experience.  Maybe try it sometime 😉
Some people have time with "taking off" from work.  Even very successful entrepreneurs.  I would propose that you NEVER take off when you love what you do!  You're always thinking as a creative.   I certainly am.