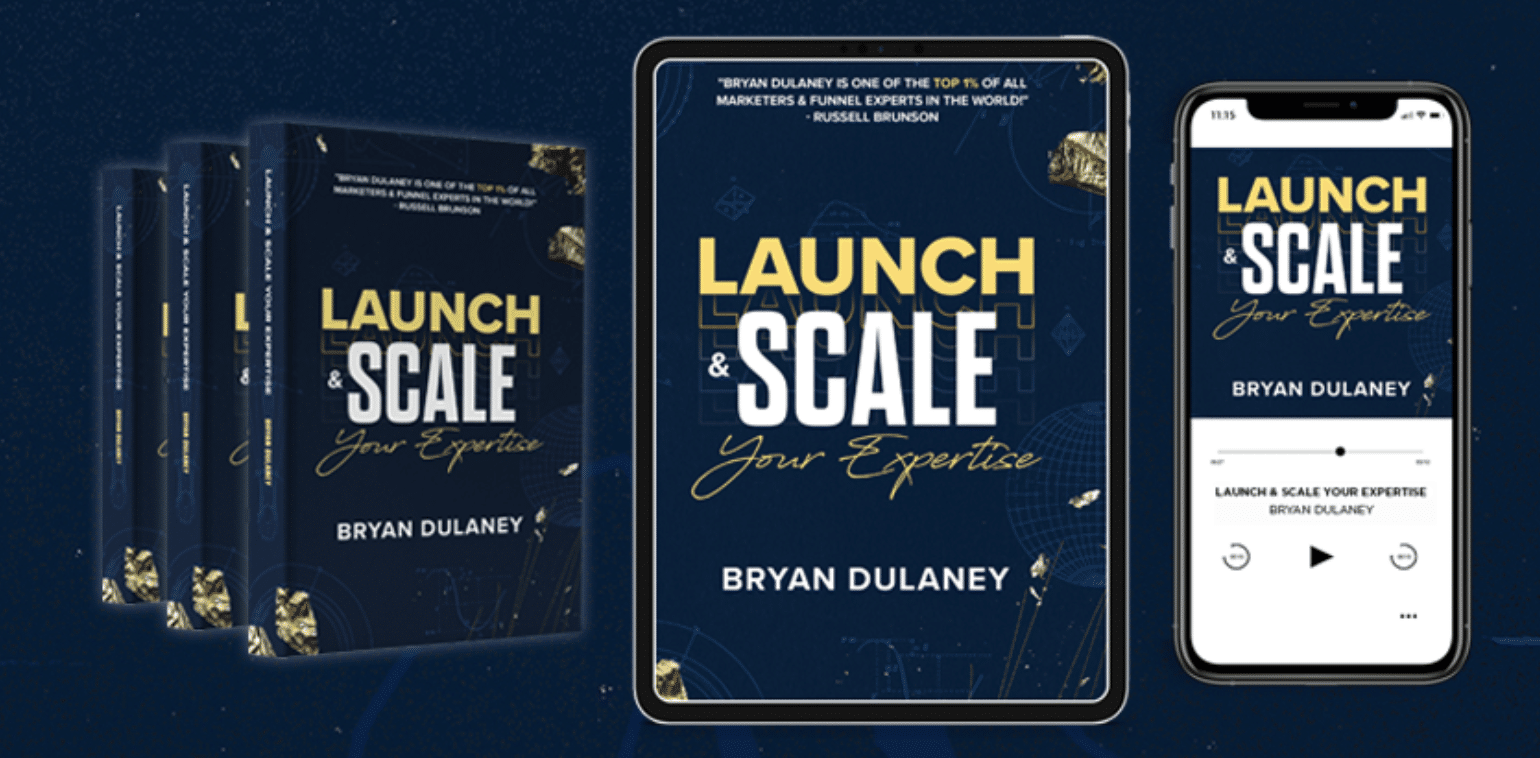 After marketing, selling and advertising online since 2006, I have put lessons that I've learned after spending millions of dollars and generating more than $300M in revenue for our clients, partners and our own campaigns.
Launch & Scale Your Expertise was written from the experience of 17 years of advertising, marketing and selling online & offline since 2006 when Bryan Dulaney started his internet marketing journey as an affiliate selling other people's products and services to starting one of the most successful and impactful sales and marketing agencies in the World.
You'll learn many lessons Bryan learned (many times the hard way) to generate more than $300,000,000 (Million) in revenue for the clients, partners and his own campaigns he has launched and scaled online.
Some launches are impressive as in the hole to producing $10M in 7 months. Another incredible campaigns generated $10M in 6 months. Then a campaign that went viral produced $9.3M in less than 30 days.
Many other 5 figure launches, 6 figure launches and other 7 figure launches with Bryan and his team of experts using their superpowers to execute and produce results.
You'll learn what you need to know when it comes to launching your expertise online, scaling your impact and building a legacy for future generations.
Use these secrets and strategies to catapult your success and impact so you can automate a life worth living.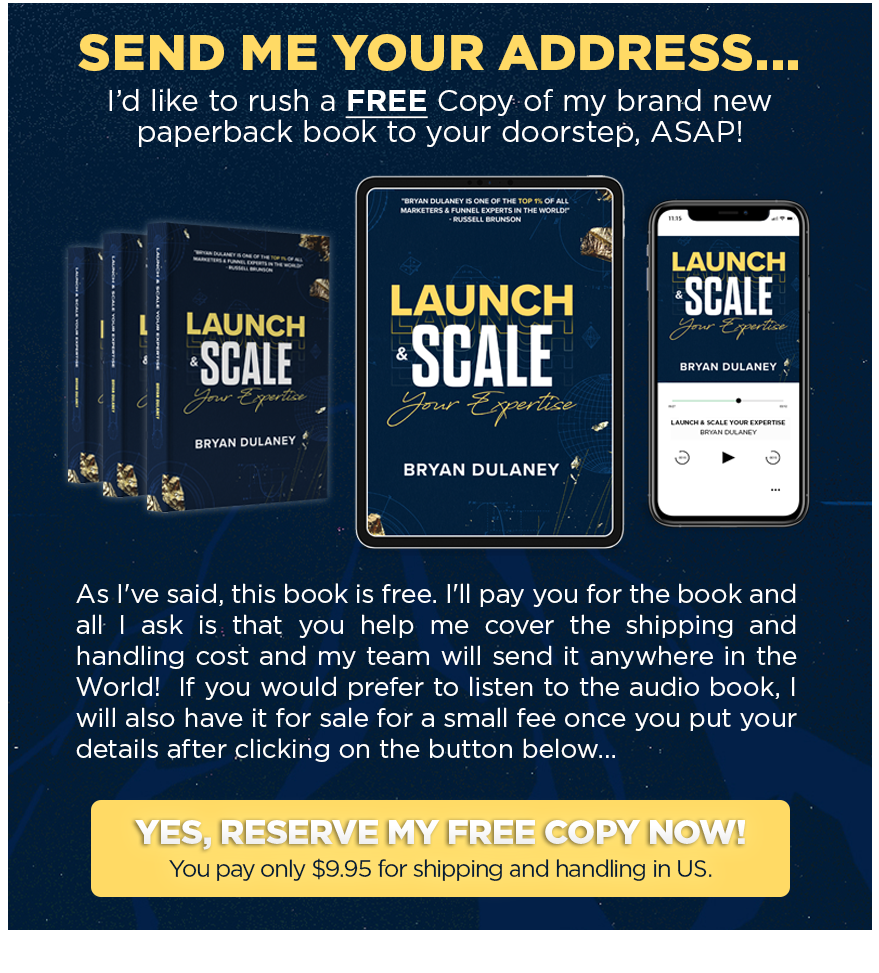 When you order a copy (just cover shipping) you'll have the opportunity to get either the paperback ($9.95) or the limited edition signed hardcover book ($29.95) along with bonuses simply for grabbing a copy which will help you learn what it takes to launch & scale your expertise online.
In your corner,
Bryan Dulaney