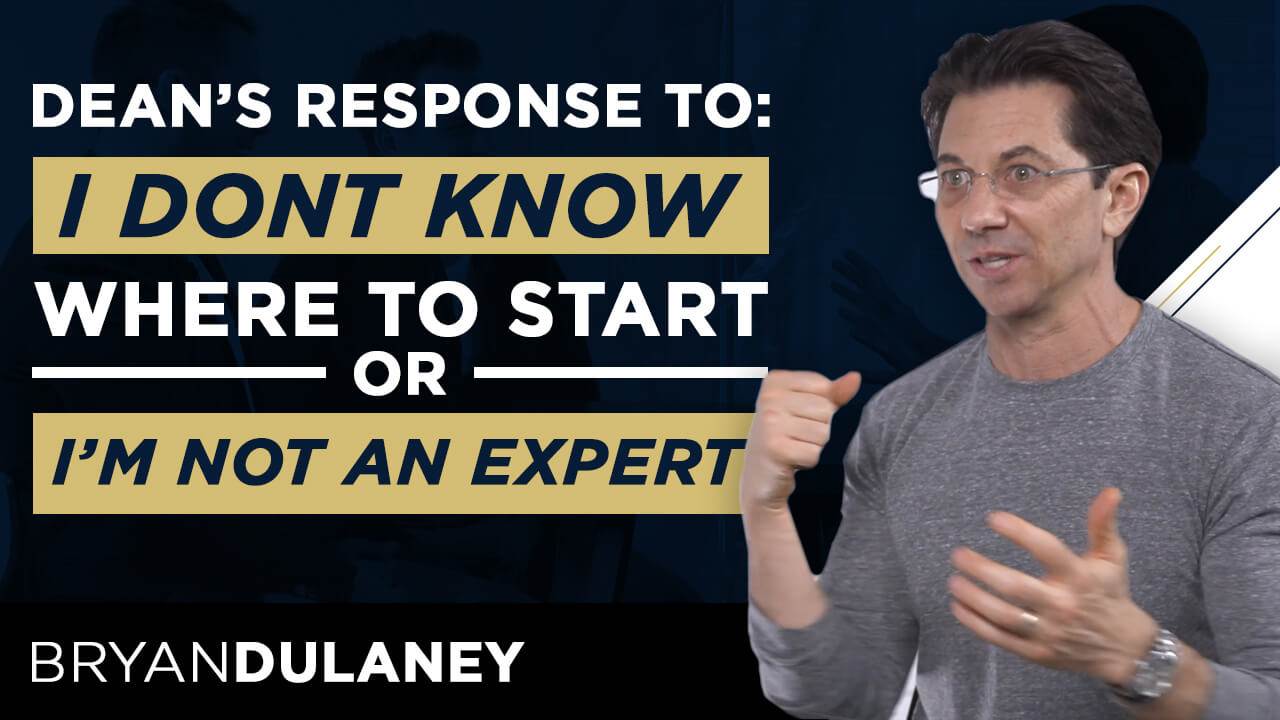 Listen to what Dean Graziosi has to say when someone says, "I don't know where to start or I'm not an expert."
This is the 2nd question of 7 questions that we asked Dean Graziosi at his offices in Scottsdale, Arizona.
Don't let these two things get in your way of getting in the game of the self education industry that is set to triple from $325M per day to $1B per day by 2025 according to Forbes.com
When I started my online marketing journey, I didn't know where to start and the same is true for Tony Robbins and the same is true for Dean Graziosi.
The good thing about not knowing where to start is that you can lean on experts like Tony, Dean or Nick Unsworth and I to guide you and show you the path.
That's why it's so important that you have a mentor or coach in your corner.
That's what we are giving you access to when you purchase Tony Robbins & Dean Graziosi's NEW Course, Knowledge Broker Blueprint, and Mindmint Software to help you implement what you're learning.  To help you extract your wisdom and knowledge and be able to put it into an agenda that you can take others through and help them get the same results or better results that you are able to produce.
Passing on your knowledge, wisdom, expertise or skills is what this is all about.
Plus, it can be a very lucrative business… when you do it the right way and that's what we are all here to show you how to do.  Don't waste years of your life trying to go at it alone or do it by yourself.   That's the slow path.
Align yourself with people, like us, who have figured it out and who help others do it every single day of our lives.  We eat, sleep and breathe this stuff and we love it.
We would love to help you on your journey to collapse time and accelerate your success to make the income and impact that you know is possible.  I would propose that it can be bigger than you ever thought possible.  I know that's been true for me.
Listen to what Dean Graziosi has to say about why you should get all of our 15+ KBB Bonuses before you purchase Tony Robbins & Dean's course and software to help you turn your skill or knowledge into a business that blesses others…
Click here to see all of our bonuses that you get for free when you use our link to purchase Tony & Dean's brand new course, Knowledge Broker Blueprint and Mindmint Software.
If you have any questions reach out and let us know how we can help.  We are here to support you and our team of more than 20 people are at your service.
In your corner,
Bryan Dulaney