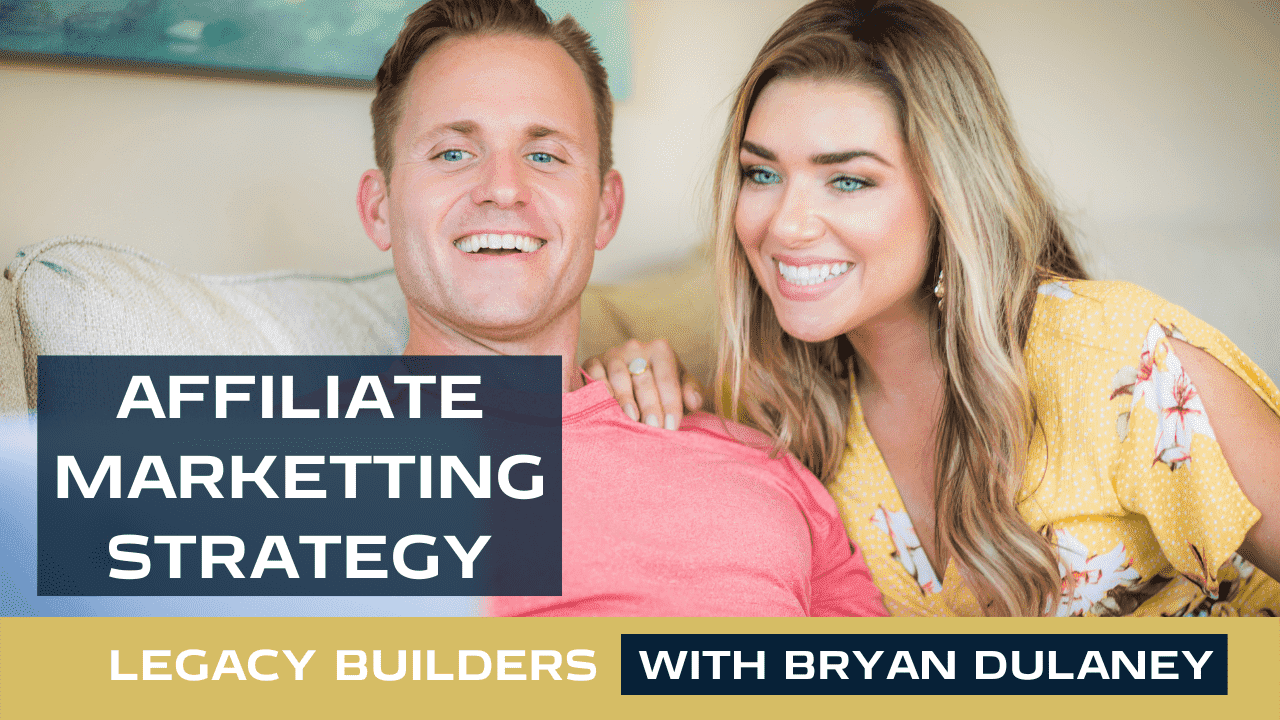 Welcome to Episode 29 of Legacy Builders with Bryan Dulaney.
This is a topic that is near and dear to my heart, because affiliate marketing is how I started my online marketing journey back in 2006 while I was working on my MBA at Liberty University.
You see, affiliate marketing is when you promote other people's products or services and you get paid a % of the sale for making the introduction.
Affiliate marketing is a great way to get started in this industry and affiliate marketing is great to add to your business so you can increase the lifetime value of your customers and truly help them get the results they are looking for.
Think about it this way…
Instead of paying for traffic to places like Facebook, Google, YouTube, etc… you can have an army of affiliates who bring you leads and sales for whatever it is that you sell.
Hint: You should do all of it. Buy traffic and have affiliates who can send you business for free and then only pay when they convert into sales.
To date, we have generated more than $598,932.69 in passive affiliate commissions from ClickFunnels, a website and sales funnel builder for entrepreneurs that we absolutely love and have been using since the very beginning.

In this episode, I'll share with you some Top Super Affiliate Marketing Strategies as well as how I got started with affiliate marketing and I'll cover everything from the breakdown of how affiliate marketing works to the ways you can increase the value you are getting from your customers to grow your business and ultimately make you more money…
…and help you make a greater impact in other people's lives that you serve.
Learn more about Bryan Dulaney at https://bryandulaney.com/
Your expertise powered by the right system can change the world! Start now at https://www.launchexpertise.com
Get a free copy of Bryan's book, The Entrepreneur Evangelist, at https://www.entrepreneurevangelist.com/get-your-copy-while-supplies-last
Build, launch, and scale your business online with Perfect Funnel System! Start now at https://www.perfectfunnelsystem.com/
Subscribe to Bryan Dulaney's YouTube and watch episodes of this podcast and more: https://www.youtube.com/c/bryandulaney
Connect with Bryan Dulaney:
* LinkedIn: https://www.linkedin.com/in/bryancdulaney/
* Facebook: https://www.facebook.com/bcdulaney
* Instagram: https://www.instagram.com/bryandulaney/
* Twitter: https://twitter.com/bryandulaney
Subscribe to this podcast on:
* Apple Podcasts: https://apple.co/3zZ3SYH
* Google Podcasts: http://bit.ly/Legacy-Builders-Google-Podcasts
* Spotify: https://spoti.fi/3Gs3nJ5
* Anchor: https://anchor.fm/legacy-builders
* Podpage: https://www.podpage.com/legacybuilders/