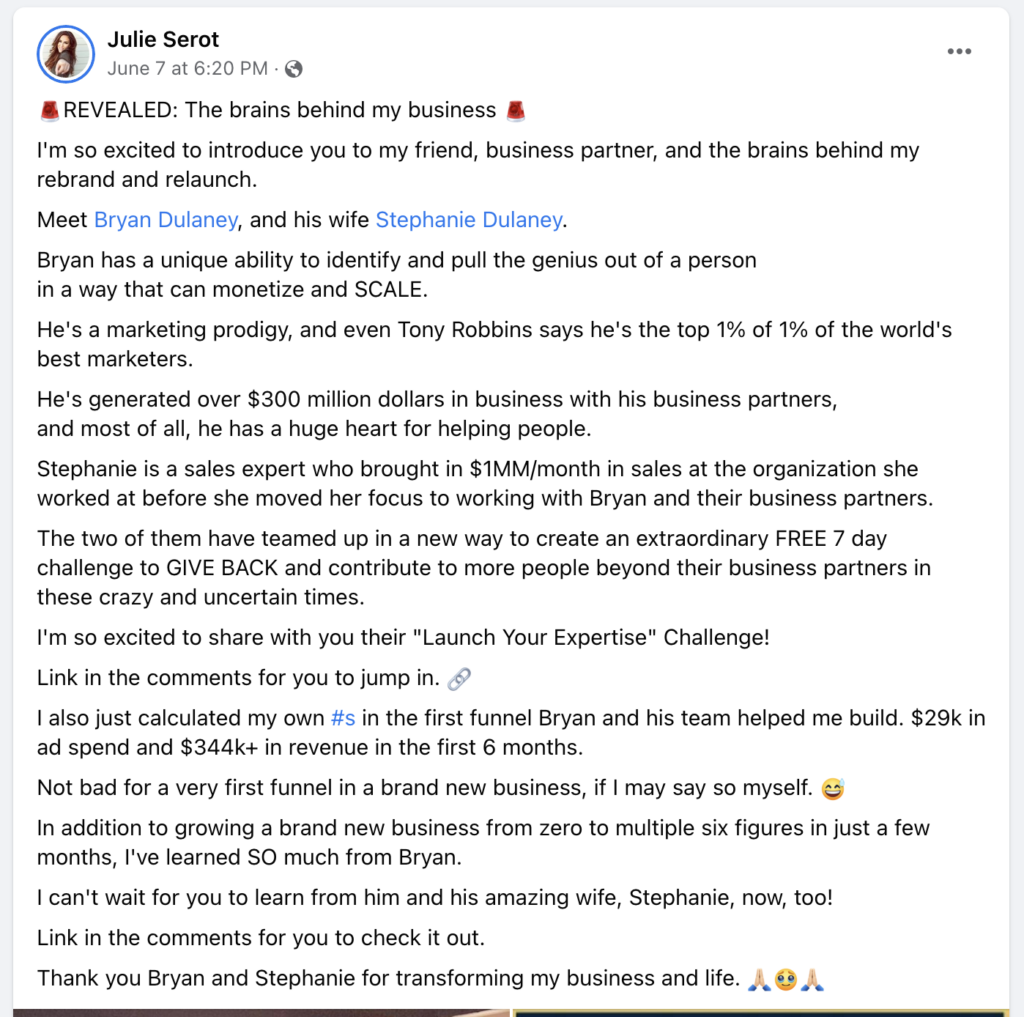 REVEALED: The brains behind my business
I'm so excited to introduce you to my friend, business partner, and the brains behind my rebrand and relaunch.
Bryan has a unique ability to identify and pull the genius out of a person
in a way that can monetize and SCALE.
He's a marketing prodigy, and even Tony Robbins says he's the top 1% of 1% of the world's best marketers.
He's generated over $300 million dollars in business with his business partners,
and most of all, he has a huge heart for helping people.
Stephanie is a sales expert who brought in $1MM/month in sales at the organization she worked at before she moved her focus to working with Bryan and their business partners.
The two of them have teamed up in a new way to create an extraordinary FREE 7 day challenge to GIVE BACK and contribute to more people beyond their business partners in these crazy and uncertain times.
I'm so excited to share with you their "Launch Your Expertise" Challenge!
Link in the comments for you to jump in.
I also just calculated my own
#s
in the first funnel Bryan and his team helped me build. $29k in ad spend and $344k+ in revenue in the first 6 months.
Not bad for a very first funnel in a brand new business, if I may say so myself.
In addition to growing a brand new business from zero to multiple six figures in just a few months, I've learned SO much from Bryan.
I can't wait for you to learn from him and his amazing wife, Stephanie, now, too!
Link in the comments for you to check it out.
Thank you Bryan and Stephanie for transforming my business and life.