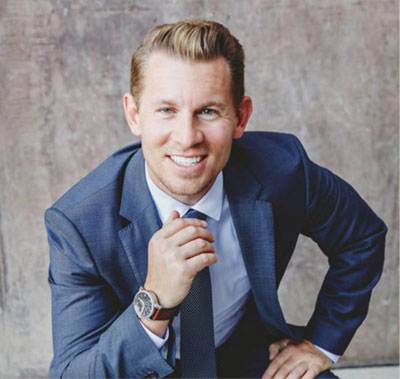 "I consider Bryan a mentor. You see, with my sales training company, I never had a funnel, I never had any websites or anything like that, and now that I brought Bryan on board to build all of that out and as I see his commitment and his staff to building out my websites, my funnels, I see the conversion rates, and I am completely blown away. If you are ever looking for someone to build out your funnels to get you to a completely new level, I would suggest that Bryan Dulaney is someone you need to listen to and work with."
Listen to what Jeremy Miner, a top level sales trainer, has to say about working one-on-one with Bryan Dulaney and his team of experts who helped Jeremy launch his expertise and build a 7 and 8 figure business serving others.
What's awesome about Jeremy's story is that he came in wanting to bring his expertise and thought leadership online in a big way so he could impact more people globally.
And that's exactly what we did for Jeremy Miner and his expertise online.
We helped him produce more than 7 figures in revenue selling products as low as $7 and as high as $997.
Once he added a high ticket program, his sales went through the roof and we calculated the math. For ever $7 buyer, that was worth $1,300 or more in revenue because of all of the products that Jeremy has to offer.
The other awesome thing that happened to Jeremy was that he was interested in becoming the next Brian Tracy in the sales training world and we put more than 100,000 people on his email database… which he has to monetize for years and years to come.
If you need help launching your expertise or growing & scaling your business online like we did for Jeremy Miner, click here to schedule a call with Bryan's team who is here to serve you.